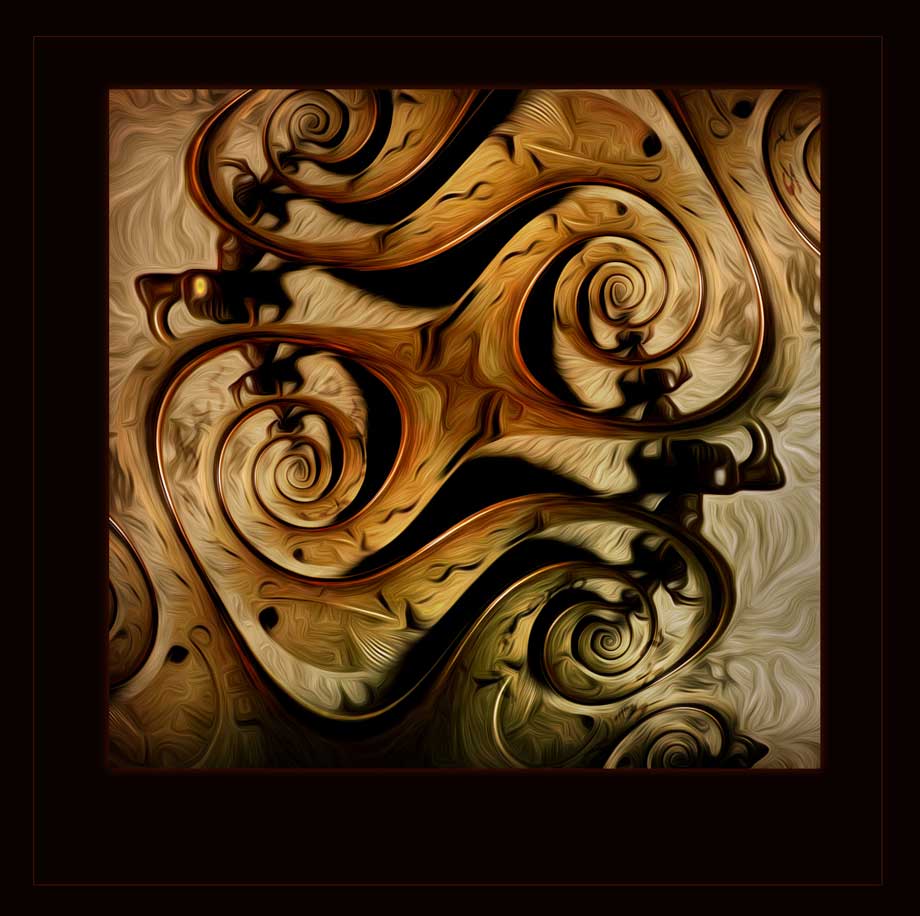 Inspired by Deepak Chopra, and a coincidence of time + place.
This image started out with a photo of an old pocket watch. The inspiration came from thinking about the age of the watch and all the time it had measured; and pondering a recent chance meeting with an old friend; I saw in my mind, the pathways of our lives swirling through time, sometimes crossing and at other times miles apart, but ever present in that snapshot of past time and memory with the ever present potential for another crossing in the future, the map of time through our lives is indeed infinite and eternal.
I used the Pixelbender Droste plugin (no longer available) to manipulate the watch several times till I got the right feel. Using gradients, and hue and saturation to "age" the image to look like old wood, old brass or copper metal, and old paper, I kept on layering colour and blend modes till I got something I liked. Then a few more manipulation and this is the result.
It was awarded Best Experimental Image in the PPOC National Salon in 2011.